February 2011 • Vol. 1 • Issue 1
From the Director's Desk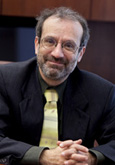 I Promise
In many ways, the UF&Shands' "I Promise" initiative to improve the patient experience is as relevant to medical research as it is to direct patient care. Discoveries made through the creativity of individual researchers lead to changes that impact mankind. Our center's creative synergy of basic and translational science and clinical care have combined to elevate cancer care at UF&Shands to the very highest level available anywhere. In 2010, U.S. News & World Report ranked cancer care at UF&Shands at No. 29 out of nearly 900 cancer hospitals nationwide — some of our ranking values out-perform those of many in the top 10, including several Harvard hospitals and Duke University Medical Center.

Patient survival. That's what we're all working to accomplish. Perhaps we can't cure every patient, but we can try. Toward that end, one of my promises to you as my commitment to the "I Promise" initiative is to support your creativity, your passion for patient care, and your dedication to discovering new treatments or drugs. I promise to facilitate your ability to write compelling grant applications, to install the infra-structure needed to apply for new kinds of multi-investigator grants and contracts, and to be responsive to the staffing and equipment needs of your programs.

Let me know what you need; I'm glad to discuss ideas anytime.

All the best,
Paul Okunieff, M.D.
Director, UF Shands Cancer Center
Oncology Kudos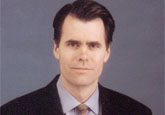 Leading authority in cancer treatment, research to chair UF's department of medicine
Robert Hromas, M.D., an international authority in blood cancers, such as leukemia, lymphoma and myeloma, is the new chair of the UF College of Medicine's department of medicine as of Feb. 14. A professor and the chief of hematology-oncology at the University of New Mexico, Hromas also was the deputy director of the UNM Cancer Center — the official cancer center of New Mexico and one of only 66 National Cancer Institute-designated centers in the United States.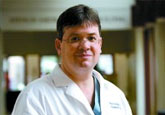 UF Breast Center receives center of excellence accreditation
The UF Breast Center at Shands at UF medical center received accreditation in November as a National Center of Excellence in Breast Cancer by the National Accreditation Program for Breast Centers. The three-year designation was the result of a rigorous, 18-month evaluation process and site visit. With UF's accreditation, only six Florida breast centers are designated as Centers of Excellence. To become accredited, Centers of Excellence must demonstrate compliance with 27 standards leading to excellence in treating women diagnosed with the full spectrum of breast disease.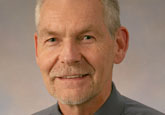 Siemann writes book on tumor microenvironment
Dietmar W. Siemann, Ph.D., a professor in the department of radiation oncology and associate chair for research, is the author of Tumor Microenvironment (December 2010, Wiley-Blackwell). In collaboration with an international team of co-authors, Siemann examines the importance of the tumor microenvironment in cancer management, with emphasis placed on how the unique characteristics of the tumor microenvironment impacts disease progression and response to conventional anticancer therapies, and the identification of potential new therapeutic targets and treatment possibilities for cancer patients.
Research
New findings on UF marine compound shows versatility, from anti-tumor agent to bone regeneration
A promising medicinal compound discovered in a marine organism by University of Florida pharmacy researchers is showing its versatility against multiple diseases.
Young men report quality of life satisfaction following proton therapy for prostate cancer
Men 55 and younger treated with proton therapy for prostate cancer at the University of Florida Proton Therapy Institute report high satisfaction for quality of life indicators such as sexual and urinary function.
Go figure: Math model may help researchers with stem cell, cancer therapies
The difficult task of sorting and counting prized stem cells and their cancer-causing cousins has long frustrated scientists looking for new ways to help people who have progressive diseases. But in a development likely to delight math teachers, University of Florida researchers have devised a series of mathematical steps that accomplishes what the most powerful microscopes, high-throughput screening systems and protein assays have failed to do — assess how rapidly stem cells and their malignant, stemlike alter egos increase their numbers.
UF hepatologists test chemotherapy pill in patients with advanced liver cancer, cirrhosis
Hepatologists at the University of Florida have begun a new clinical trial in search of a better way to treat patients who have advanced, inoperable primary liver cancer but have trouble tolerating standard doses of the only drug available to help them.
Proton therapy may reduce risk of complications in pancreatic cancer treatment
One of the challenges in treating pancreatic cancer effectively with radiation therapy is the potential of harming surrounding healthy organs such as the small intestine, stomach and kidneys. Researchers at the University of Florida Proton Therapy Institute have early evidence that proton therapy may significantly reduce this risk.
Clinical Trials
Multicenter, Randomized, Double-blind, Phase III Trial Evaluating Corticosteroids with Mycophenolate Mofetil vs. Corticosteroids with Placebo as Initial Systemic Treatment of Acute GVHD
The study is a Phase III, randomized, double-blind, placebo-controlled trial evaluating the addition of MMF vs. placebo to systemic corticosteroids as initial therapy for acute GVHD. Protocol No.040-2010. Principal Investigator: John Wingard.
A Phase II/III Randomized, Multicenter Trial Comparing Sirolimus plus Prednisone, Sirolimus/Extracorporeal Photopheresis plus Prednisone, and Sirolimus/Calcineurin Inhibitor plus Prednisone for the Treatment of Chronic Graft-versus-Host Disease
This study is designed as a combined Phase II/III, randomized, open-label, multicenter, prospective comparative study of sirolimus plus prednisone, sirolimus/extracorporeal photopheresis plus prednisone versus sirolimus/calcineurin-inhibitor plus prednisone for the treatment of chronic GVHD. Patients will be stratified by transplant center and will be randomized to one of the two pre-specified experimental arms (Sirolimus + prednisone, Sirolimus + ECP + prednisone) or the comparator arm (Sirolimus + calcineurin inhibitor + prednisone) in a 1:1 ratio. Protocol No.042-2010. Principal Investigator: John Wingard.
Proteomic Profiling in Predicting Response in Patients Receiving Erlotinib for NSC Lung Cancer
The phase II trial is studying proteomic profiling to see how well it predicts response in patients receiving erlotinib for stage IIIB, stage IV, or recurrent non-small cell lung cancer. Protocol No.021-2010. Principal Investigator: David Reisman.
Study of a New Antiviral Drug to Prevent CMV Reactivation in Bone Marrow Transplant Patients
The goal of this study is to find out whether AIC246 is safe and effective in lowering the chances of the cytomegalovirus becoming active again and causing illness after an allogeneic stem cell transplant. Protocol No.20100580. Principal Investigator: John Hiemenz.
A Phase II Clinical Trial of Four Cycles of Doxorubicin and Cyclophosphamide Followed by Weekly Paclitaxel Given Concurrently with Pazopanib as Neoadjuvant Therapy Followed by Postoperative Pazopanib for Women with Locally Advanced Breast Cancer
The purpose of this study is to determine whether the treatment of a doxorubicin in combination with cyclophosphamide followed by a combination of pazopanib in combination with paclitaxel prior to surgery results in a pathological complete response in females with breast cancer. This is a phase II non-randomized, multi-center study aimed to evaluate the efficacy and safety of the combination of pazopanib and paclitaxel following treatment with cyclophosphamide and doxorubicin for the treatment of neoadjuvant breast cancer. Protocol No.219-2010. Principal Investigator: Stephen Staal.
A Phase II Study of RAD001 (Everolimus) for Children with Chemotherapy and/or Radiation-Refractory Progressive or Recurrent Low-Grade Gliomas
The purpose of this research study is to learn if the study drug RAD001 can shrink or slow the growth of low-grade gliomas. Additionally, the safety of RAD001 will be studied. RAD001 is a drug that may act directly on tumor cells by inhibiting tumor cell growth and proliferation. Protocol No.308-2010. Principal Investigator: Amy Smith.
A Phase II Trial of External Beam Radiation Therapy and Cetuximab followed by Irinotecan and Cetuximab for Children and Young Adults with Newly Diagnosed Diffuse Pontine Tumors and High-grade Astrocytomas
Standard treatment for patients with diffuse pontine tumors is radiation therapy, but fewer than 10 percent of patients are cured. Adding standard chemotherapy has not improved the cure rate. Standard treatment for high-grade astrocytomas is surgery and radiation. The surgeon removes as much of the tumor as she or he can. Radiation after that tries to kill any cancer cells that are left. Some patients also get chemotherapy. These are anti-cancer drugs. They can be given during or after radiation. Current standard treatments do not cure many patients. In this study the doctors are adding a new medication called cetuximab to the treatment and will also use a chemotherapy medication (irinotecan) that has been promising for patients treated for recurrent disease. Protocol No.357-2010. Principal Investigator: Amy Smith.
A Phase III Clinical Trial Comparing the Combination of TC plus Bevacizumab to TC Alone and to TAC for Women with Node-Positive or High-Risk Node-Negative, HER2-Negative Breast Cancer
The main purpose of this study is to learn if adding bevacizumab to standard treatment with chemotherapy (docetaxel, doxorubicin, and cyclophosphamide) for early stage HER2-negative breast cancer will prevent breast cancer from returning. A second purpose of this study is to learn if adding bevacizumab to treatment with chemotherapy will help women with HER2-negative breast cancer live longer. The researchers also want to learn about the side effects of the combination of drugs used in this study. Protocol No.705-2009. Principal Investigator: Stephen Staal.
Mark Your Calendar!
Topics in Cancer Spring
Seminar Series
Fridays at 9 a.m., Room 451A
Cancer/Genetics Research Complex

UF Women's Basketball
PINK GAME ZONE
Breast Cancer Awareness Game
Feb. 20 at 4:30 p.m.
UF O'Connell Center

Cancer Center Grand Rounds
Roy S. Herbst, M.D., Ph.D., FACP
Professor of Medicine; Chief, Section of Thoracic Medical Oncology;
University of Texas MD Anderson Cancer Center
March 9 at noon, Rooms 1204 & 1205
Shands Cancer Hospital at UF

Climb For A Cure
Second Annual Cause 4 Fashion Show
March 11 at 11:30 a.m.
UF Hilton Hotel & Conference Center
For more information, visit
Climb For A Cure

Contact Us
Do you have a great story, or have you been honored with an award or had research accepted for publication? Let us know! We'll include it in the Cancer Connection eNews. Following this inaugural issue, Cancer Connection eNews will be e-mailed on the second Wednesday of every month to UF Shands Cancer Center members and the faculty and staff of the center's multidisciplinary cancer programs. Send your news to:
Lindy Brounley
Communications Director
UF Shands Cancer Center
Phone: 352-273-8013
E-mail: brounley@ufl.edu